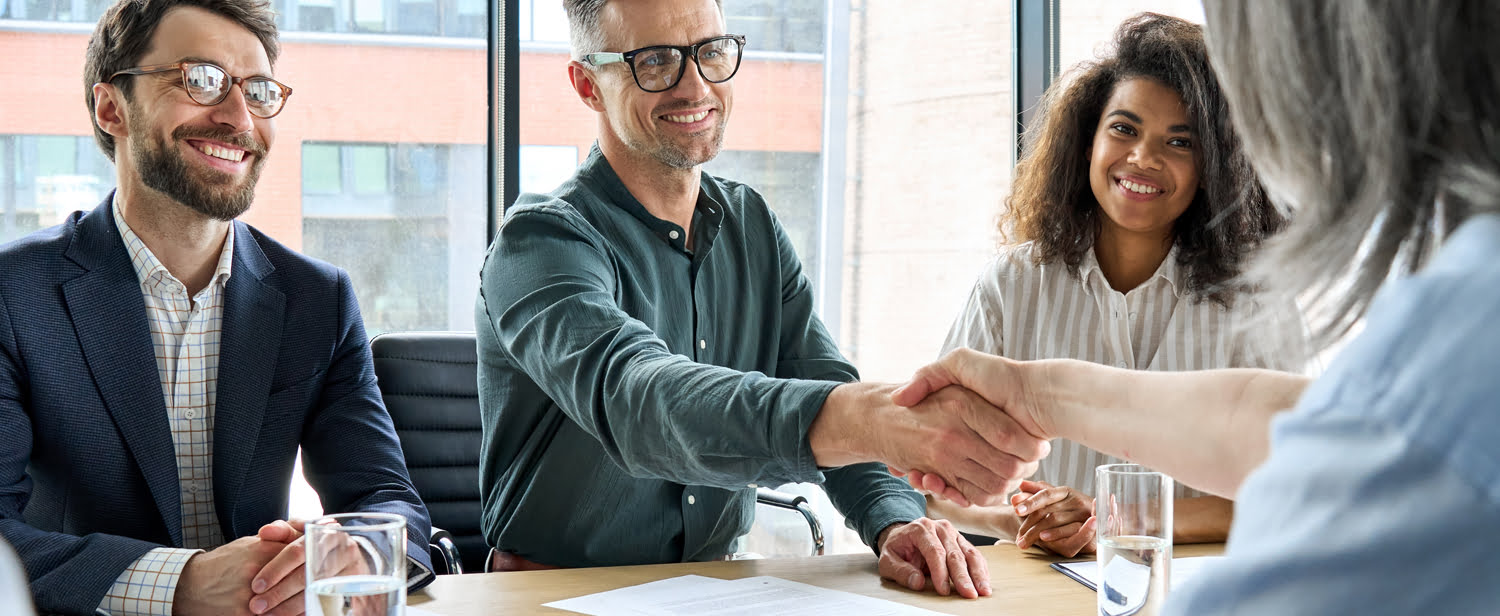 Quebec's first real estate boards appeared in 1950, and responded to a need to structure brokers' activities and promote the profession. Over the years, the boards have gradually come together. The QPAREB was born of this movement on January 1, 2019, following the merger of the Greater Montreal Real Estate Board (GMREB), the Chambre immobilière de Québec (CIQ) and the Chambre immobilière des Laurentides (CIL). Its founding was the culmination of the organization of the profession and various legislative changes that have, over the years, shaped the real estate world.
Today, the QPAREB is the undisputed representative of professional real estate brokerage in Quebec. The Association brings together more than 92 per cent of professional real estate brokers who are active in 80 per cent of the province's territory, and has more than 700 real estate agencies. Committed to taking local differences into account, it carries out its activities through its ten regional and specialized groups. Acutely aware of the issues that brokers face in their daily work, its internal team works closely with the brokers who are members of its board of directors and various committees.
Because the QPAREB represents almost all professional real estate brokers in Quebec, it has the credibility to speak and act on behalf of the industry. This authority also draws its strength from a more mature, organized profession, which the Association has the role of promoting and supporting. The Association is also an undeniable player in the implementation of measures that promote homeownership.
The QPAREB has a Provincial Collaboration Bylaw, as well as an Administrative Policy for the Application of the Provincial Collaboration Bylaw, which ensure an adequate framework and clear rules for all its members. These clearly defined collaboration rules are essential and their main objective is to protect sellers and buyers.
The Quebec Professional Association of Real Estate Brokers (QPAREB) is a non-profit association that brings together more than 14,000 real estate brokers and agencies.
Its mission is to promote, represent, support and develop the practice of real estate brokerage. It fulfills its mandate by taking into account the issues facing the profession and the various professional and regional realities of its members.
It provides training, tools and services relating to real estate and facilitates the collection, dissemination and exchange of real estate information.
Membership
To become a member of the Quebec Professional Association of Real Estate Brokers, please write to us at administration@qpareb.ca or call us at:
514-762-2440, option 5, followed by option 2  (Montreal area)
418-688-3362, option 5, followed by option 2   (Quebec City area)
1-888-762-2440, option 5, followed by option 2   (toll-free)