L'Île-des-Sœurs, September 13, 2021 – The Quebec Professional Association of Real Estate Brokers (QPAREB) has released an extensive study on the overheated real estate market in Quebec in the context of the pandemic. This document contains an in-depth economic analysis of the causes of the real estate boom, and was submitted to the Ministre des Finances du Québec as part of the public consultation they have initiated.
read more
Advertising
When buying or selling a property, nobody wants it to go "more or less" well. The most recent ad campaign, "Less of less. More of more.", highlights the fact that working with a real estate broker means there are more advantages and less inconveniences for consumers.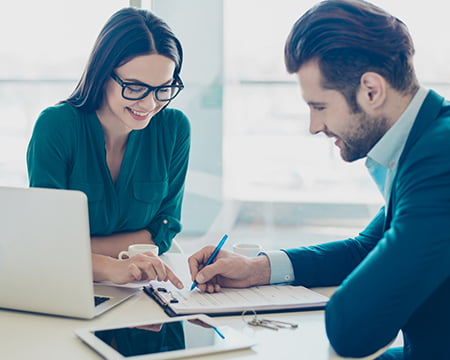 Working with a broker
A real estate transaction is a complex and detail-oriented process that requires a thorough knowledge of the real estate market. It also requires the ability to manage the commercial, financial and legal aspects of a transaction, and the capacity to negotiate effectively. Real estate brokers are experts in these areas. Their services ensure that you successfully complete all of the steps involved in a transaction, in addition to guaranteeing you the legal protections provided by the Real Estate Brokerage Act.
Become a real estate broker
If you are passionate about real estate and human relations, and want to be your own boss, then the real estate broker profession is probably for you! To find out more, contact the academic advisors at the Collège and they will show you how to get into this profession quickly, thanks to our flexible schedules.