L'Île-des-Sœurs, le 7 novembre 2023 – La récente actualité entourant la pratique de certains courtiers immobiliers au Québec impose une mise au point. D'abord, soulignons que l'Association professionnelle des courtiers immobiliers du Québec (APCIQ) déplore tous comportements et actions répréhensibles qui nuisent grandement à l'image de la profession.
read more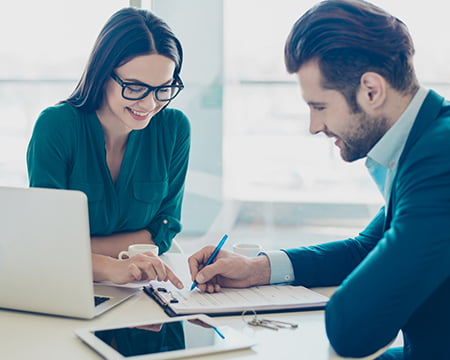 Working with a broker
A real estate transaction is a complex and detail-oriented process that requires a thorough knowledge of the real estate market. It also requires the ability to manage the commercial, financial and legal aspects of a transaction, and the capacity to negotiate effectively. Real estate brokers are experts in these areas. Their services ensure that you successfully complete all of the steps involved in a transaction, in addition to guaranteeing you the legal protections provided by the Real Estate Brokerage Act.
Become a real estate broker
If you are passionate about real estate and human relations, and want to be your own boss, then the real estate broker profession is probably for you! To find out more, contact the academic advisors at the Collège and they will show you how to get into this profession quickly, thanks to our flexible schedules.